Betsie Andrews
ArtisTree Founder/Director/Instructor
Betsie was raised in Ft. Lauderdale, Florida and trained with Christine DeLazzaro White and Ronn Daniels in ballet, tap, and jazz from the age of six. In her teens, she was a charter member of the Ft. Lauderdale Civic Ballet Company. Since tap's resurgence across the country, she has renewed her love of rhythm tap studying with legendary tappers from all over the world.
She was director of Andrews Dance Studio 3100 for 20 years before founding ArtisTree in 1998. She is also Arts & Education Coordinator for Hutchinson's Fox Theatre and designs the Fox's By the Bus Informances for schools. She is also director Prairie Nutcracker, a biennial holiday event at Hutchinson's Historic Fox Theatre, and serves on the Board of Prairie Nutcracker Foundation.
She received her elementary teaching degree from Principia College in Elsah, Illinois as well as majoring in International Political Science. She is also an alum of Semester at Sea (formerly World Campus Afloat).
After college, she danced professionally as a Rockette in New York's Radio City Music Hall, flew with Eastern Airlines, and taught school in Boston, Massachusetts and Rome, Italy. Marriage brought her to Hutchinson in 1975 where she taught 4th grade for two years in the Buhler District. She continued teaching arts programs at Union Valley School developing "ArtWorks" programs for schools.
She has choreographed for area high schools, Family Children's Theatre, Follies, Hutchinson Theatre Guild, and continues to perform locally.
Betsie and her husband George have two grown daughters responsible for the founding of Toddler Tree preschool and Studio 3100, and today are fellow gardeners of the ArtisTree idea.
2015-2016 Dance Branch Instructors:
Danika Bielek
Danika graduated from Arizona State University with a B.F.A. cum laude in Dance Performance/Choreography as a scholarship recipient. While at ASU, she benefited from training with significant modern and ballet dance instructors, companies and choreographers such as Daniel Nagrin, Madame Zenia Christova, Bebe Miller, Joe Goode Performance Group, Ki Wan Han, Marion Kirk-Jones and Cliff Keuter.
Throughout her training at ASU, Danika studied at The Phoenix School of Ballet under direction of Kelly Brown. After training, she joined Phoenix, Arizona's oldest modern dance company, Desert Dance Theater, where she choreographed & performed. She has danced in works by many influential choreographers such as Kelly Roth, Bill Evans and David Rousseve. Currently Danika teaches many styles of modern dance, as well as: ballet, jazz dance, improvisation (with an emphasis on Ideo-Kinesis), dance history and specializes in choreographic instruction. To further her dance education, Danika has had the honor of annually studying with Brazilian modern dance choreographer and instructor, Rosangela Silveste, creator of the exquisite Silvestre Technique.
Recent experiences have been a guest artist with Peak Ballet Theater of Colorado Springs, holding the position of Dance Department Chair at Pikes Peak Community College and recently taught at the American College Dance Festival.
In addition to being on staff at ArtisTree, she heads Bethel College's Dance Department and is director of Bethel College's Performing Arts Center in Newton, Kansas.
Marla Blickhahn
Marla was raised in Anaheim, California and trained in the Los Angelos area in a variety of disciplines and teachers including jazz with Joe Tremain, ballet with Stanley Holden and ethnic dance at Orange Coast Community College.
She joined the staff of ArtisTree's Dance Branch in 2003 sharing the richness of her California training and teaching experiences.
She, her husband, Henry, Director of Christian Education for Our Redeemer Lutheran Church in Hutchinson, and their son have lived in Hutchinson, Kansas since 1999.
Marla is also owner of Necessities, Past, Present & Future, a popular outdoor and indoor antique shop in Hutchinson's antique district & Voila! a vintage boutique housed in the Parkside Building adjacent to ArtisTree.
When she's not at home, in her shop, on ArtisTree's dance floor or the stage of a local theatre, she can be found reading a good book, at the movies, antique-ing or shopping.
Marie Maugans-Coleman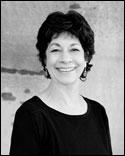 Marie studied dance with Patrick and Jennifer Crommet from the Royal Winnapeg Ballet, Carol Iwasaki of Ballet West, and Annette Thornton, Artistic Director of the Newton Dance Center. She has studied with various dance teachers including Thalia Mara, William Christiansen, and Rosella Hightower.
She was a dance instructor and choreographer for over 25 years at The Newton Dance Center, Bethel College, and with Newton Community Theatre and a number of area high schools and colleges before moving to Hutchinson in 2005. Artistree has been her dance home ever since.
Full time she is a nurse practitioner at COMCARE of Sedgwick County. Her husband is Dr. Robert Coleman, a podiatrist in Hutchinson since 1985. Seven children and eight grandchildren keep her busy between working full time, gardening, and dancing.
Sarah Zongker Snider
Sarah began her dance training at the age of 6 at Studio 3100 with 'Miss Betsie' Andrews. During her training with Studio 3100 and later with ArtisTree, Sarah also studied under 'Miss Emily' Skala Hull, 'Miss Katie' Williamson Flindall, 'Miss Melanie' Green, and 'Miss Marla' Blickhahn. She is also a charter cast member of "Prairie Nutcracker".
Sarah graduated from St. Gregory's University, Oklahoma as a scholarship recipient and with a B.F.A sum cum laude in Entertainment Management with an emphasis in dance. While attending St. Gregory's, she trained under Liz Reiter, of the Gus Giordano Jazz Company, and Kim Oplotnik, ballet instructor from Oklahoma University. Sarah participated in St. Gregory's dance company and performed at several venues including the American College Dance Festivals.
After graduating in May 2006, Sarah was hired by St. Gregory's as their ballet instructor and beginning jazz instructor. Sarah also became the director of the first St. Gregory's University Dance Academy for students ages 4-16.
Sarah and her husband, Preston Snider from Amarillo, Texas, moved to Buhler in the summer of 2007. They have four children - two sons, William, born in 2013; Simon, born in 2011; and two daughters, Cate, born in 2008; and Anna, born in 2015 who spend much of their week with their dance teacher mommy and costume mistress grandmother (Kathy Zongker) amid their extended ArtisTree family.
Mara Whitaker Klenda
Mara began her ballet training at the age of three in Tacoma, Washington. She has studied with David Howard, George de la Pena, Rebecca Wright, Kimberly Glasco, Boston Ballet School, Wichita State University, and chiefly with Nancy Hervey and Jill Landrith at Nancy Hervey School of Ballet in Wichita, Kansas.
In 1989, Mara joined Ballet Wichita, formerly Metropolitan Ballet of Wichita, as a junior member. In 1995 she was promoted to soloist, and to principal in 1998. Her roles include Sugar Plum Fairy, Dew Drop Fairy, and nearly every other female role in "The Nutcracker", Effie in "La Sylphide", Mazurka in "Les Sylphide", "Paquita", Little Swan in "Swan Lake", Coppelia in "Coppelia" and many others. Mara created roles in Jill Landrith's "Merlin's Song", "Blue", "Torch", and others. Mara also worked with guest choreographers Sean Duus of Kansas City Ballet and Rebecca Wright, formerly of American Ballet Theatre. In 1999 Mara was awarded the Kansas Cultural Trust.
Mara has been a ballet teacher and choreographer in Kansas since the late 1990s. She loves to read and practices Pilates and yoga in her spare time.
Mara and her husband, Chris, are the proud parents of Digby, born in the fall of 2009. Digby is also growing up amid his extended ArtisTree family!
Molly Zongker Williamson
Molly began dance lessons at the age of six, receiving twelve years of training at ArtisTree. She has also trained with Nancy Hervey's School of Ballet in Wichita, June Landrith's School of Ballet in Topeka, The University of Missouri Kansas City, and The University of Kansas.
Molly attended summer dance intensives at Virginia School of the Arts and Joffrey Ballet. While Molly has trained in many different areas of dance, her main focus has been ballet and pointe.
Molly and her husband Pippin live in Hutchinson and are the proud parents of two daughters, Liza and Nora.
Molly and her husband are charter members of Prairie Nutcracker. Molly now dances the lead role as Prairie Nutcracker's Prairie Doll.
Laura Rocco Mourn
Laura's dance training is rooted in ArtisTree (then Studio 3100) with 'Miss Betsie' Andrews. While dancing at Studio 3100, she also studied under 'Miss Marian' Fey, 'Miss Kara' Davis, 'Miss Lori' League, and 'Miss Jacque' Eaton. In her early years as a dance instructor with Studio 3100, Laura was also a member of Mosaic Dance Group under the direction of Smruti Patel.
She began assisting dance classes under 'Miss Betsie' while in high school &amp continued teaching dance at ArtisTree while attending college. She graduated from Sterling College with a degree in elementary education.
She and her husband, Justin Mourn, are charter members of Prairie Nutcracker.
She has taught 2nd, 3rd and 5th grades, as well as junior highschool, in Kansas and Colorado and continues to teach her own two children.
After living in Denver, Colorado and south central Kansas, Laura, Justin, and their children, Charis and Benjamin are pleased to find themselves back on the plains of Kansas and back at ArtisTree.
2017-2018 Dance Branch Instructors
Laura Mourn, Molly Williamson, Sarah Snider, Betsie Andrews, Marie Maugans-Coleman, Mara Klenda, Marla Blickhahn and Danika Bielek